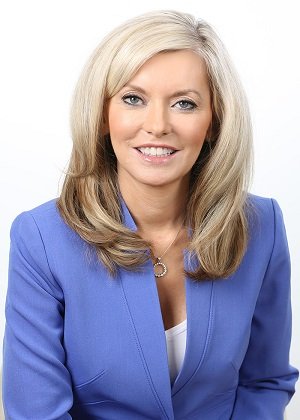 Board Certified Psychiatrist
About Marie
Dr. Olseth provides care in an empathetic, non-judgmental and warm manner. She offers individualized and effective treatment through compassionate, personal interaction, combined with clinical expertise. Dr Olseth provides all care in a strictly confidential environment.
She emphasizes a comprehensive assessment for an accurate diagnosis and precise treatment of various psychiatric illnesses, including mood and anxiety disorders, attention disorders, insomnia, amongst other psychiatric illnesses. In addition to using her own expertise, Dr. Olseth regularly collaborates with an individual's other physicians and therapists to provide for the best possible treatment outcomes through coordinating care.
At the time of the initial assessment, Dr. Olseth screens for medical conditions that may contribute to psychiatric symptoms. When needed, additional tests may be ordered. All recommendations are individualized to each person's unique needs and defined in a treatment plan. Dr. Olseth discusses the treatment plan in detail with her patients. These recommendations may include medications, therapy or a combination of the two.
Medications are often necessary to treat psychiatric illnesses. Dr. Olseth takes care to recommend psychiatric medications and dosages that are most effective at specifically targeting the patient's symptoms, without over-medicating her patients. Some patients are referred to Dr. Olseth to have her review psychiatric medications they already take. She has often recommended tapering psychiatric medications of patients referred to her. Her recommendations for psychiatric medications for patients, whether starting new medications or streamlining medications patients are currently on, provide successful management of psychiatric symptoms with minimal side effects.
Dr. Olseth also makes it a priority to follow ongoing research and developments in the field of psychiatric diagnosis and treatment.  Her involvement as the Chair of the Scientific Advisory Board of Medibio is an example of her committment to contributing to advances in psychiatric care and to ongoing collaboration with other experts in the field.
"Medibio has produced a technology that provides objective data to diagnose depression and other psychiatric conditions.  The technology uses a combination of an adhesive heart rate patch and an app that is on either an AppleWatch or Fitbit. It is really exciting technology as it finally gives psychiatrists some objective data to use in our profession." Marie Olseth, MD
 https://globenewswire.com/news-release/2018/04/26/1487676/0/en/Medibio-Announces-Scientific-Advisory-Board.html
Details
Organizations
Medibio Scientific Advisory Board Member
https://globenewswire.com/news-release/2018/04/26/1487676/0/en/Medibio-Announces-Scientific-Advisory-Board.html
Minnesota Independent Physicians  (MNIPA)                                                                                          An original founding member of MNIPA. MNIPA is a group of independent physicians who founded this organization in the fall of 2016 to address concerns in healthcare in MN and the US, by actively engaging in authoring bills, meeting with legislators, and providing education.
Minnesota Psychiatric Society
Council Member of MPS since Jan 2015                                                                                       Legislative Policy Committee member since Jan 2015
Education
Doctor of Medicine, University of Minnesota Medical School

Post-Doctoral Training
General Psychiatry Residency, University of Minnesota and University Of Wisconsin, Madison

Licenses and Credentials
Certified by the American Board of Psychiatry and Neurology in Adult Psychiatry
Minnesota Medical License
Wisconsin Medical License

Professional Associations
American Psychiatric Association
Minnesota Psychiatrist Society
American Medical Association
Minnesota Medical Association

Past Hospital Staff Appointments
Methodist Hospital, St. Louis Park, MN